The results of the spring litter pick on 17th April 2010.


It looks as if it is going to be excellent weather for this morning's litter pick. Does anybody know of a good area to head for in Saturday's litter pick? We could pick the other side of Green lane - opposite the PCT/kitchen centre/Keylink, - but then we would need strong footwear because of the brambles. Or there are bottles and things at the point where the stream goes into the Park from Minster Road but then we would need boots. Does anybody know anywhere else that needs doing? --JimP 08:35, 22 July 2009 (UTC). O' and its now scientifically "proven" that we should look out for banana skins...[1]
We've just had great fun and got some good excercise litter picking the "Green Lane" area - and doesn't it look better ...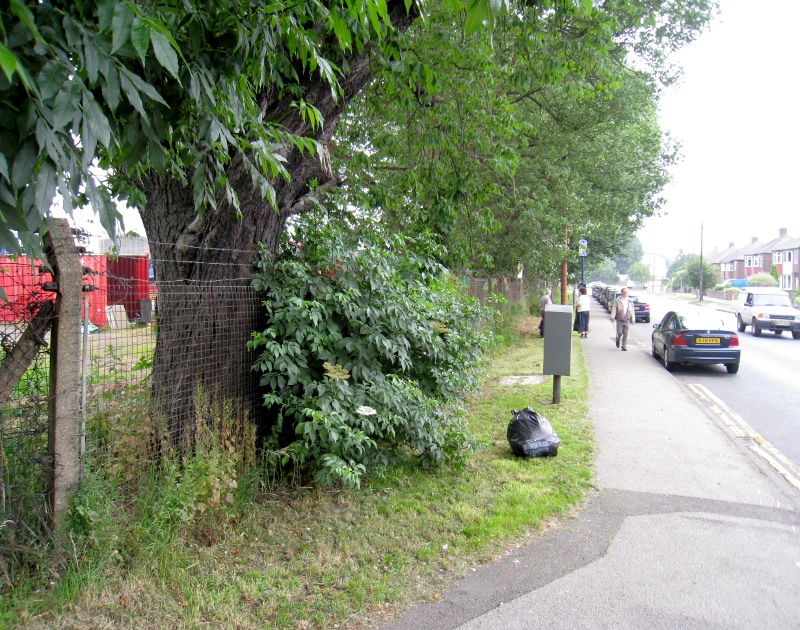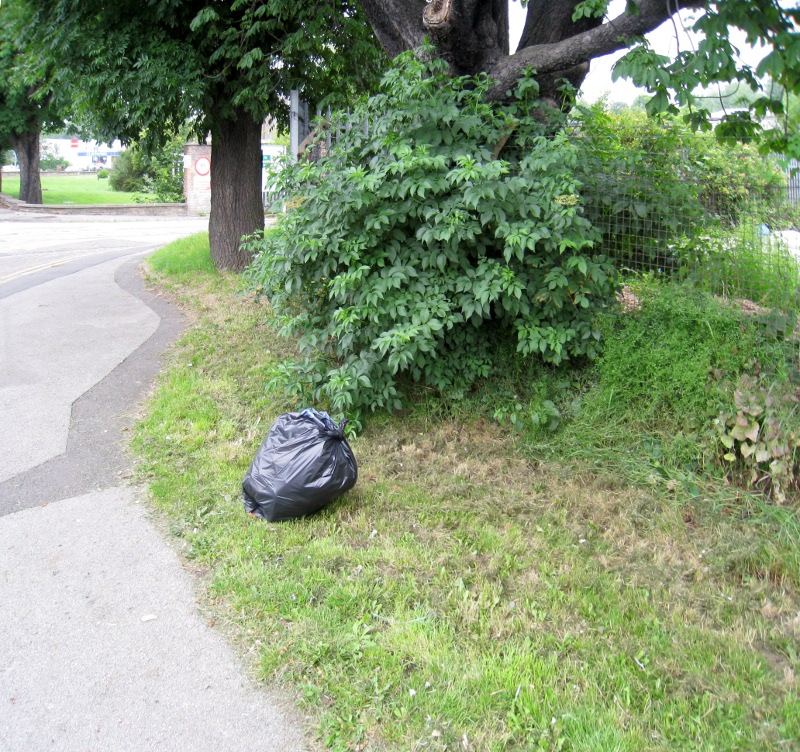 .. or it will do when we get rid of that black refuse sack. --JimP 11:44, 27 June 2009 (UTC)
There is likely to be a mini litter pick to clean up the area being judged for Ecclesfield In Bloom, with people meeting outside the Stocks. See the official Ecclesfield Scubbers web site for dates.
An unofficial preview of a possible Poster for the Summer 2009 Ecclesfield Litter Pick can be seen by clicking on the link below (Unless someone can solve the problem, you have to click twice)...
File:PosterV1Small.pdf
---

Please Click on "Edit", try our the editing features, and add your thoughts on this site.
All visitors to this page are welcome to contribute photographs or edit text. This means that the Ecclesfield Scrubbers cannot be responsible for anything that appears on it. However, the page does still contain material of interest. Because its address is ecclesfield.wikia.com/Scrubbers most visitors are Ecclesfield residents interested in doing something about litter. People wishing to say or contribute something to these visitors are therefore likely be Officials or Members of the Scrubbers, Ecclesfield residents, or others interested in the maintenance of the village. It is these people that we have to thank for their contributions. Anybody is welcome to add to or edit this page - just click on the edit link and type. Then click "Save page" to update this page, and click on the link below to update the Ecclesfield Wiki home page.
Members of the Scrubbers in particular, are encouraged to log in first, so that everyone can see that the information is genuine, and perhaps leave a message for the contributor on their "talk" page.

Click here to go back to the Ecclesfield Village Wiki Home Page
</div>